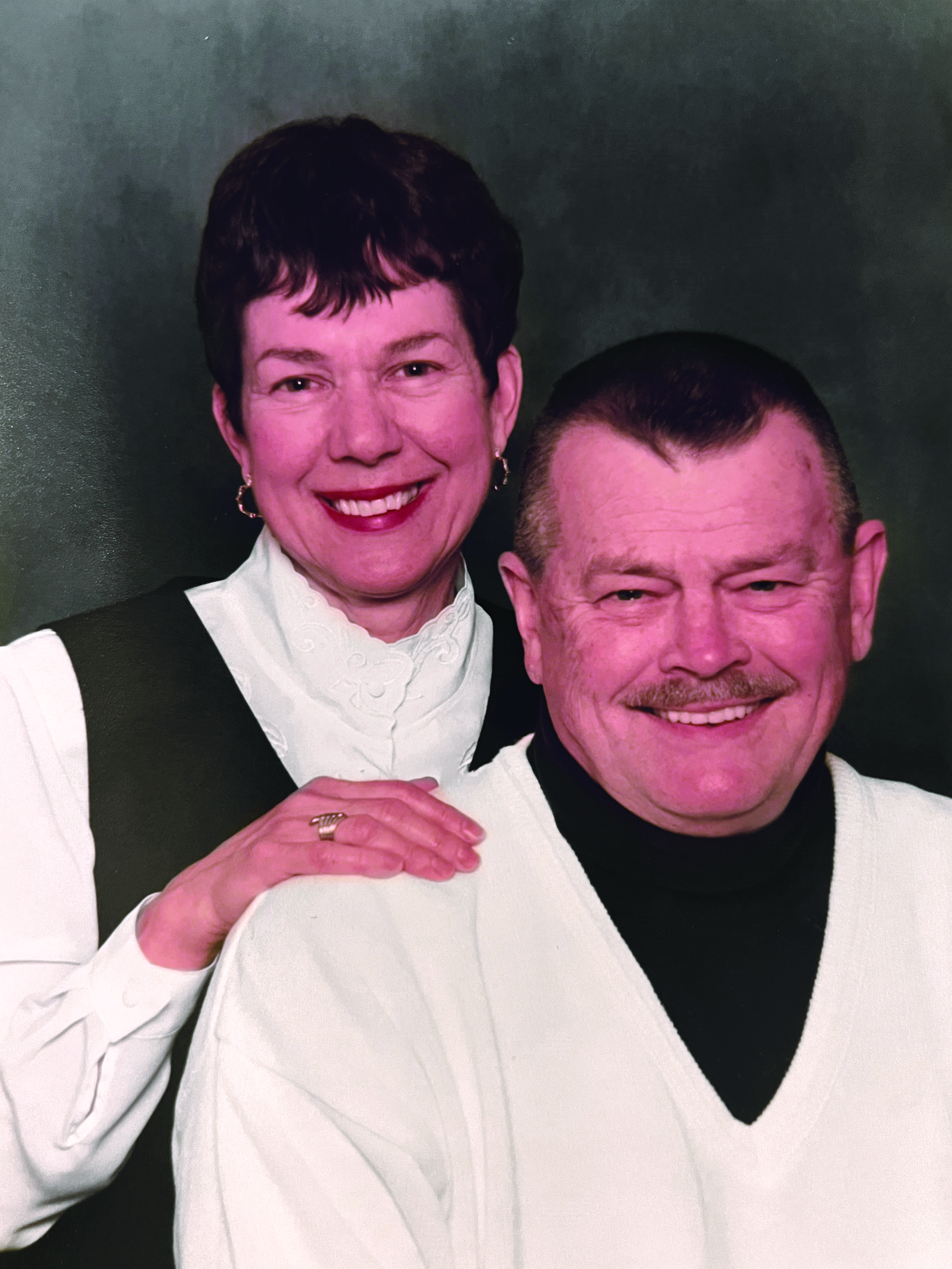 Marjorie Meanger, '59, knows a good investment can pay dividends for life. As a devoted wife, mother, educator, and volunteer, she enjoys seeing her contributions making a difference for the people and communities she's loved for the past 46 years.
Marjorie says she's grateful for the outstanding education she and her late husband, Don Meanger, '58, M.S. Accountancy '67, received at NIU. Her degree in education set the stage for a thriving career as a kindergarten teacher in St. Charles, Illinois. For Don, a degree in business management, and later a master's degree in accountancy, laid the foundation for a successful career at Farmers Insurance Group, where he retired as senior claims analyst. 
The couple met as students at Northern and married in 1960. "We both loved our time at NIU," says Marjorie. She and Don were devoted to their academics and extracurricular activities, pursuits that made them campus leaders. Marjorie was Homecoming Queen in 1957, and Don was president of his fraternity, Pi Kappa Phi. Their experiences paved the way for a lifelong appreciation of education, travel, community service, and giving back. 
As proud Huskies, Don and Marjorie always felt a deep loyalty to the University. Those warm feelings translated into support for their alma mater over the years, including two gift annuities that Marjorie made later in life. 
Today, Marjorie is a proud grandma and is anticipating the arrival of her second great-grandchild soon. She is as busy as ever as she continues the volunteer work she and Don proudly did together for decades.  
The grateful alumna considers her charitable gift annuities a "win-win for both parties," as her annuity payments augment her income during her lifetime, and NIU will receive the gift balance afterwards. "I receive a check each quarter, but more importantly, I get to help students achieve an NIU education," she says. "And that is a truly wise investment."