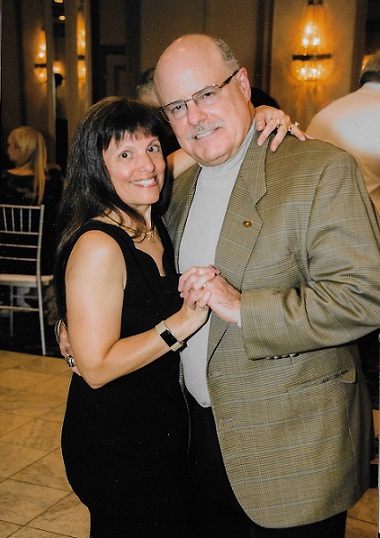 Dave LaCerra's devotion to NIU runs deep. When the 1986 grad and his wife, Sherry, created an estate plan naming the Northern Illinois University Foundation as their primary beneficiary, they were only formalizing what was already in their hearts. 
"Regardless of where your money is going, you should set up an estate plan before you need it," Dave says. "We're both in our mid-50s, but bad things can happen. If we go down in a smoky plane crash, I don't want the state to have a say in where my money goes. Should the unthinkable happen, we want to make sure it goes where we want it to go." 
Over the decades, the LaCerras have developed deep friendships with other regular donors who feel as they do. Dave refers to the tight-knit group as, "a country club without a golf course." 
The couple's estate gift will be divided among four priorities. First is a scholarship for walk-on football athletes. Second, a gift will fund the priorities of NIU Athletics. Third is a scholarship to the computer science program, Dave's major. The remaining funds will support the operations of the NIU Alumni Association. 
Dave began donating to NIU as a young alum in his mid-20s. As a walk-on player and ultimately the recipient of a full-ride football scholarship himself, Dave says he graduated from NIU with a sense of gratitude and a duty to give back. "They gave to me first," he says. "That starts a bond."
"There's a sense of belonging," he says. "We're all members of this unique society of people who are forever indebted to NIU and want to keep giving back."