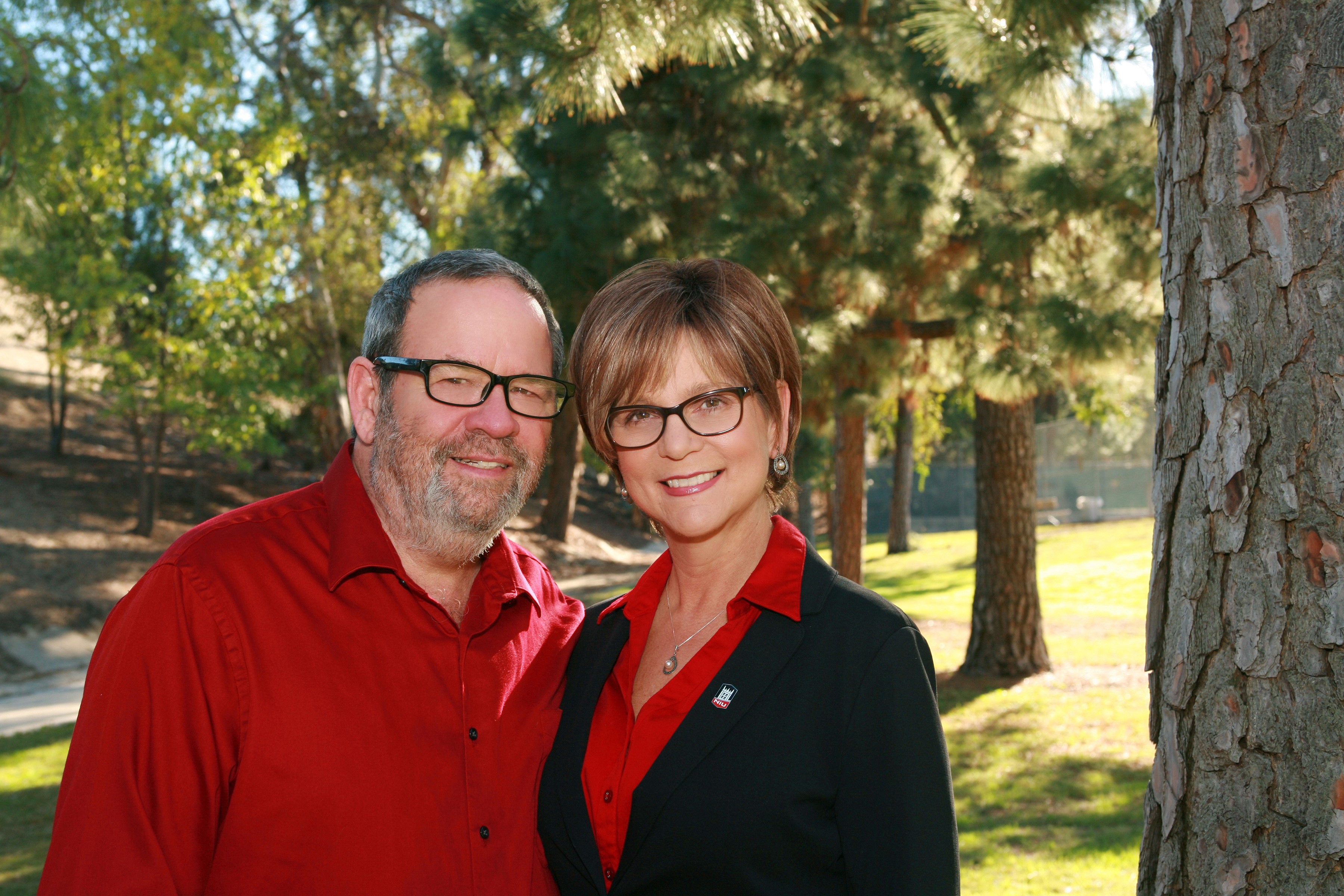 The most memorable class period for student Marianne Rosen began with her professor's feet on the ground and finger on the play button of a VCR. 
It was the fall of 1980 when Professor Johannesen introduced his students to one of the most powerful speeches of all time, Dr. Martin Luther King, Jr.'s "I Have a Dream." And for Marianne, it was the day her own dreams began to take shape. 
As the speech ended, the observant senior noticed her professor wipe a tear from his eye. "From that moment, I knew I wanted to study rhetoric and public address, teach communication, and pass on the knowledge Dr. Johannesen had imparted all semester," she says.
Life of Meaning at NIU 
That realization—and the life of meaning and purpose that it inspired—led Marianne and her husband, Leonard, to create a scholarship endowment for students in communication studies. 
"Our hope is that each year we give a student the opportunity to get the life-changing education that we know Northern will provide," Marianne says. "We want to relieve some of the financial pressure so that students can relax and absorb all that the discipline has to offer." 
For Marianne, the discipline offered a great deal. Now retired from a successful 34-year teaching career herself, the names of her professors at NIU still roll off her tongue like good friends who have never left her side. 
She speaks fondly of Dr. Barbara Bate, who taught her about gender and communication; Dr. M. Jack Parker, who helped her master the art of argumentation and fostered her love of coaching debate; and Drs. Charles Tucker and Art Doederlein, from whom she learned communication and film theory, respectively.
Along with Professor Johannesen, Marianne cites Dr. Lois Self, who introduced her to the study of rhetoric of social movements, as particularly influential. 
"They taught me the key roles that enthusiasm, kindness, support, and friendship play in our classrooms," she says. 
Those lessons stayed with Marianne throughout her career. Marianne began teaching in 1984, first as a faculty assistant at the U.W. and Edgewood College in Madison and later as an assistant professor at Herzing College in Wisconsin. 
In 2007, she began teaching speech and debate at a private high school in Southern California and earned the Diamond Coach Award from the National Speech and Debate Association. The team placed first in its league and sixth in the state, and in 2014 a team member won the national championship in the impromptu category.
Memory Lane 
Thirty years passed between graduation and the day Marianne came back to visit campus. "Watson Hall felt so familiar, and Dr. Self was as brilliant and articulate as ever," she says. 
"I was thrilled to think of the students who have experienced her classes throughout the years." The Rosens will provide life-changing experiences for future generations through full-tuition scholarships for students during their time at NIU.
Candidates will demonstrate their commitment to social justice with an essay about how the scholarship would help them become engaged citizens and work on behalf of the disenfranchised. 
"Because Northern gave me direction, my hope is that this endowment will help other students find theirs," she says. 
Each day for the past 34 years, before she began class, Marianne would pause to thank her mentors for introducing her to the field. "I kept a copy of Dr. Johannesen's book, Contemporary American Speeches, in my office where I could see it and hoped I was carrying on his legacy in a way that would make him proud," she says